At Newhall Academy Nursery we
     Create a safe, caring, welcoming and stimulating environment for all our children.
     Create a safe, caring, welcoming and stimulating environment for all of our children.
     Provide exceptional learning opportunities, both indoors and outdoors, which are based upon a well sequenced curriculum.
     Cater for the needs of all of our children, ensuring they reach their full potential.
     Have reading at the heart of our curriculum to foster a love of reading from an early age.
     Ensure our children settle well into our nursery setting and are ready for the next stage of their learning journey when they leave us.
     Support our children to care for one another, themselves and their learning environment.
Nursery Prospectus
Newhall Nursery opened in September 2018 as part of Newhall Primary Academy and Nursery.
The Academy and Nursery are part of the REAch2 Academy Trust which is the largest primary-only Academy Trust in England.
We are able to register children from 1 year to 5 years old.
The Nursery is open from 7.30am—6.00pm, all year round (apart from bank holidays). Parents are informed well in advance of any other days the nursery may be closed eg one week over the Christmas period. There are part-time and full-time  sessions available; both funded and fee paying. Places are in high demand, so please register your child well in advance of the date/year you would like them to start in order to avoid disappointment.
If you are interested in booking a place for your child, please complete the 'Expression of Interest' form  to register your interest.
Expression of Interest Form – Newhall Nursery
Please email this directly to the nursery manager: [email protected] or alternatively kindly hand the document in at the Nursery office.
The Foundation Stage Learning Journal/Profile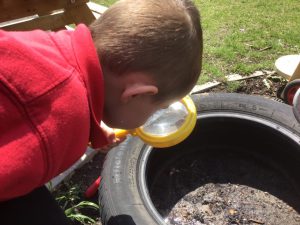 Throughout the day, your child will be 'observed'.
This means that we closely follow your child's actions, behaviour (and where possible and where appropriate, conversations) to help us to assess what they know and what they can do. 
These observations will largely be completed by either your child's key worker  but there may be times where they are also observed by other members of the EYFS team.  So that we can plan the next steps in the children's learning, some observations are carried out during adult-led activities, where your child will be encouraged to talk about the activity, and some observations will be carried out during child-initiated learning. 
Here, we do not always ask questions, as this can interrupt their learning.  We often use technology (such as cameras or iPads) to capture a child's learning and these images/videos are kept in the child's learning journey online (Tapestry). 
We encourage parents/carers to upload any home learning/achievements to share in class.  The profile is a working document, which is updated and used to discuss with you at parent consultation evenings.  It also forms the basis of your child's end of year report.
Parents/Carers as Partners
A child's achievement and happiness is greatly enhanced when the parents and nursery work together in their child's education.  Effective home/ nursery communication is vital in ensuring your child settles into nursery and is content.  Parents can help reinforce teacher expectations by:
Helping your child talk about their experiences (by using the Tapestry programme/App as a stimulus)
Appreciating the effort made by your child to produce a painting or model.
Encouraging your child to talk about their learning and successes.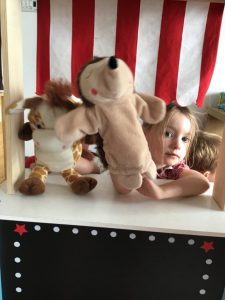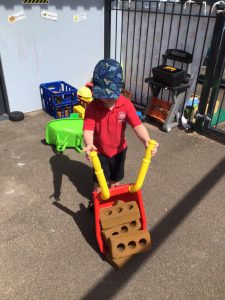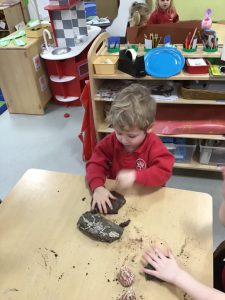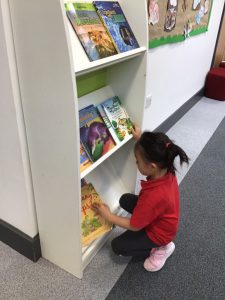 VISITS to our nursery
We would love to welcome visitors to our lovely setting.
If you have missed a parent pop-in / visit day or you can't come in to visit at this time, please view our virtual tours here: