Subject Intent
Science
At Newhall Primary Academy we aim to develop the natural curiosity of our children to explore and understand the world around them through observation, experience or investigation. Our children are provided with opportunities to acquire the key scientific skills they need to think scientifically, to question why things happen and to work collaboratively as well as developing their independent enquiry skills, communicating their thoughts and evaluations.
Specialist vocabulary for each topic is taught and revisited throughout a child's journey at Newhall Primary Academy, building on prior knowledge and understanding to ensure key concepts and ideas are reinforced and that our pupils are equipped with the skills needed to become a successful scientist at primary school and beyond, to help make a difference to our world.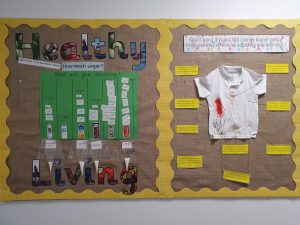 Art & Design
At Newhall a love of art is nurtured within all. Our imaginative and diverse art curriculum enables children to see art's connection with the wider world and their local environment. As a school we engage with local 'Arts' groups to ensure that we consistently offer our children the most relevant and varied opportunities. Throughout their time at Newhall children have opportunities to explore and experiment with a wide variety of materials and techniques providing a solid foundation for their own creative expression. Our goal is to expose our children to a range of influential local and global artists and craft makers from past and present and become more historically, culturally and socially aware. Children will develop an awareness of the significance of art, sculpture, in their local area. They will have the opportunity to experience sculpture firsthand which we intend to become a springboard for their interest in many other mediums of art. Children explore their own unique ideas and use art as a purposeful form of expression. Through art, children develop their own sense of identity and become reflective artists whilst evaluating and appreciating work using the appropriate artistic vocabulary. Our aim is for children to become confident, independent artists, generating personal artistic outcomes.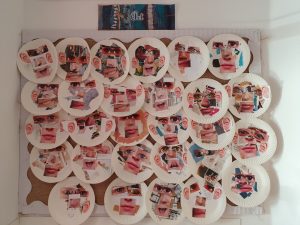 Computing
In line with the 2014 National Curriculum for Computing, our aim is to provide a high-quality computing education, which equips children to use computers creatively and equip them with the skills to succeed in an ever-changing world. The curriculum will teach children key knowledge about how computers and computer systems work and how they are designed and programmed.
By the time they leave Newhall Primary Academy, children will have gained key knowledge and skills in the three main areas of the computing curriculum: computer science (programming and understanding how digital systems work), information technology (using computer systems to store, retrieve and send information) and digital literacy (evaluating digital content and using technology safely and respectfully). The objectives within each strand support the development of learning across the key stages, ensuring a solid grounding for future learning and beyond.
Design and Technology 
At Newhall, our inspiring and practical curriculum allows children to evaluate past and present Design and Technology, to give them a critical understanding of its impact on daily life and the wider world. As far as possible, the Design and Technology curriculum will make links to other learning the children are doing e.g. learning about London would lend itself to a D.T. project on bridges. Children will apply a repertoire of Design and Technology knowledge, understanding and skills to creatively and imaginatively design and make high quality products, whilst critically evaluating and testing their ideas. This builds on the evaluative and critical thinking skills that are nurtured within our EYFS. Their creations will solve real and relevant problems within a variety of contexts, taking into consideration the needs, wants and values of a wide range of users. Children will be given the opportunity to draw on other subject disciplines such as mathematics, science, engineering, computing and art. Through Design and Technology, children will learn how to take risks and become innovative, resourceful and enterprising. They will be able to perform everyday Design and Technology tasks and be prepared to successfully participate in an increasingly technological world. Children will learn how to cook, whilst applying the principles of nutrition and healthy eating. They will be able to do this in our full-sized teaching kitchen whilst also seeing nutrition and healthy eating practices in action through our school meals prepared by our chef.
Geography
Our Geography curriculum aims to instil a curiosity for the world and the people who live there and develop in all our children the characteristics and attributes of a geographer. They will have an excellent knowledge of where terrestrial and marine places are and of their physical and human characteristics, both in the UK and the wider world. They will learn that geographical locations and places are interdependent and interconnected and understand the processes that shaped and changed their features over time. They will accumulate the fieldwork skills of collecting and analysing data using a variety of sources such as globes, maps, aerial photographs and digital mapping. Over time, they will develop a fluency in complex, geographical enquiry skills such as questioning, explaining and effectively presenting their findings and conclusions. They will be able to express well-balanced opinions based on their acquired knowledge and understanding about current issues in society and the environment. By the end of their primary schooling, they will have an extensive base of geographical knowledge, skills and vocabulary.
History
We aim to instil in pupils a curiosity and fascination about history that will remain with them for the rest of their lives. They will have a good understanding of chronology through learning about Britain from the Stone Age to the present day as well a realisation of the rich history in their locality. They will have an appreciation of how Britain has influenced and been influenced by the wider world and recognise how national and global historical events, and individuals in history, have shaped Britain and the world. Pupils will develop a deep knowledge of the characteristics of ancient civilisations through studying the achievements and the rise and fall of the earliest empires.
At Newhall, pupils will become skilled historians who can think analytically about history, recognise how contrasting interpretations of the past have been formed from a range of sources and interrogate how historical evidence is used to make assertions about the past. They will develop the skills of refining questions, making connections, drawing contrasts and analysing trends over time. Pupils will be able to articulate their understanding of historical concepts such as continuity, change, causes and consequences, similarities, differences and historical significance, through imaginative forms of communication.
Languages – French
We aim to provide all children in Key Stage 2 an opportunity to learn a foreign language. To achieve this, we follow the Language Angels Scheme to support the teaching and learning of French. The scheme aims to promote children's desire to discover more about other countries and cultures, providing them with opportunities to develop both their written and oral language skills. Children are given a variety of texts to read and real-life contexts to which they can apply their knowledge. As a result, as children progress through the school, they will develop a deeper understanding of the multi-lingual world in which we live in.
Music
At Newhall Primary Academy, our music curriculum goal is to inspire creativity and self-expression. Children will be encouraged to participate in a variety of musical experiences through which we aim to build an understanding, appreciation and love of music that will stay with them for life. Children will have the opportunity to become disciplined in an area of music that they choose via a musical instrument and develop their ability to sing in tune and play tuned and untuned instruments with increasing control, fluency and expression. Children will learn to explore and listen critically to a wide range of music from different periods, genres, styles and traditions enabling them to recognise music as a universal language; one that they can communicate with for life.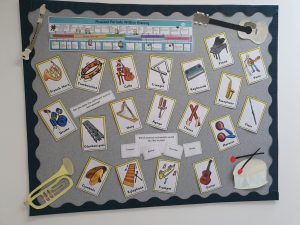 PSHE
At Newhall, the PSHE curriculum will prepare children to live in an increasingly complex world which presents both positive and exciting opportunities as well as challenges and risk. It will achieve this by helping them develop the knowledge, skills and attributes they will need to manage their lives now and in the future.
By the time they leave Newhall, children will have an essential understanding of how to stay healthy both physically and mentally. They will be taught about the concept of mental wellbeing, mindfulness and how to take care of themselves and others. They will be encouraged to seek support if mental health issues arise as well as being given the tools to self-regulate and adapt. They will understand the key building blocks of respectful relationships that focus on family and friends in all contexts, including online.
They will be skilled in managing their academic, personal and social lives in a positive way and know how to manage their personal safety by assessing and handling risk. They will be prepared to make the most of life and work and live in the wider world. They will be taught to accept and celebrate the differences in race, wealth, sexuality and culture that make up the diverse population of Harlow.
Physical Education
In line with the national curriculum our school provides a high-quality physical education curriculum which inspires all pupils to succeed and excel in competitive sport and other physically demanding activities. We ensure that we provide a wide range of PE, sport and healthy living opportunities for our pupils to become physically and mentally confident in a way which supports their health and fitness. Opportunities to compete in sport and other activities build character and help to embed values such as fairness and respect.
Religious Education
Through Religious Education, children at Newhall Primary Academy develop an awareness of different world faiths, values and traditions. The teaching of R.E is important to promote the children's social, moral, spiritual and cultural awareness. They are encouraged to explore the way that religious beliefs shape life and behaviour in Great Britain and around the world. We promote respect and open-mindedness towards others with different beliefs. The values that are embraced at Newhall Primary Academy will prepare the children with the right skills and attitudes to flourish in the community and be good citizens in a diverse society.