Our Governance
Newhall Primary Academy and Nursery has a Local Governing Body which was formed in March 2019. We are hoping to advertise and hold elections for a parent governor and one trust-appointed governor in the Autumn Term of 2021.
Governors at Newhall aim to ensure that our children experience a secure, safe and stimulating environment providing the full breadth of the National Curriculum – with emphasis on English, Mathematics, Science and Computing – where all are excited about learning and all learning activities encourage positive models of enquiry, reflection, innovation and challenge.
We nurture and support children of all abilities, helping each to achieve her/his potential in all aspects of learning and physical, social, emotional, moral and spiritual development. From this foundation we encourage staff to share success and equip children to become independent, creative thinkers and learners for life and to develop the resilience to face the challenges of an ever-changing world.
We recognise and value the diversity of our school family and the uniqueness of each of its members. We ensure excellence in teaching and learning through teamwork, support, collaboration and effective leadership.
We promote inclusion, creativity and enthusiasm. We promote British values – including tolerance, cooperation, trust and respect – within the school and the wider community.
We actively encourage community involvement wherever possible. We achieve the best we can for our children by using the strength of partnership working with parents and others.
Governors at Newhall keep our vision at the heart of all that we do, including setting the school's policies and our School Development Plan.
Our Local Governing Body at Newhall consists of a team of individuals who offer constructive challenge and support whilst overseeing the strategic direction and management of our school.
Governing a school means giving much time, energy and enthusiasm in supporting our school and helping to shape the stimulating environment it is today.
WHO IS WHO?
Mr Richard Mawson (Chair)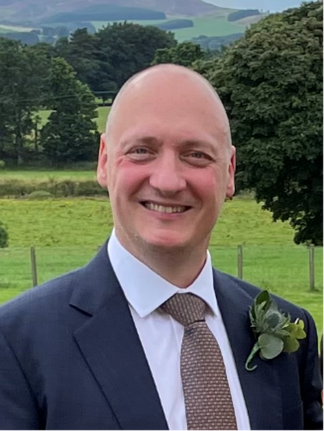 Richard Mawson FCIArb, MRICS, MSc, BSc (Hons)
My name is Richard Mawson and I have been Chair of Governors at Newhall Primary Academy since 2019.
I am a Chartered Surveyor and construction adjudicator and I live in Newhall with my wife and 10-year-old son.
I decided to become a governor as being a local resident I was (and remain) keen to be an active member of the community, of which the school is a key part. With my son being at primary school, I also have a personal interest in how schools function and are managed to ensure children receive the best foundation in their early years education.
I am proud to be part of the Newhall Primary Academy family and the wider Newhall community and will play my part in building on its current achievements, development and future successes.
Ms Samia Alrahi (Vice Chair)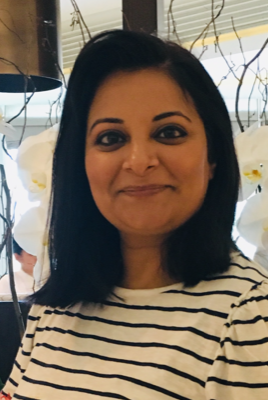 Ms Samia Alrahi (LLB)
I am a Reach2 Trust appointed governor and am also a parent of a child at Newhall Primary Academy. I am a practicing solicitor but have also been supporting the school as a governor for the past 2 years and I am the link governor for all areas of Curriculum.  
Mr Duncan Scott (staff governor)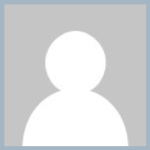 I am currently in my 7th year of practice and am teaching a Year 3 class at Newhall Primary Academy.
My interests and volunteering work show a long-standing interest in working with children. I successfully applied for and was appointed to a camp counsellor position for Camp America in 2010. This involved working with children who displayed challenging behaviour and were often from economically deprived backgrounds. My role was to support the children through post-traumatic periods of their lives and ensure they felt safe and cared-for whilst also providing them with new and exciting experiences. I committed myself to this role and very much enjoyed it; relishing the lively nature of the children, their interest in everything and their constant enthusiasm.
I believe that I have strong teaching and leadership abilities and am always willing to assist my colleagues, the children and parents in whatever way I can, with the ultimate goal of securing good practice across the school and in so doing ensuring excellent pupil progress in all areas of learning.
I hope that whilst serving on the Governing Body as a representative of the staff I can simultaneously serve our lovely children, their parents and the wider community.
Mrs Jennifer (Jenny) O'Neill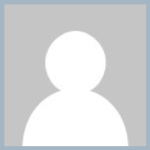 Jenny is a staff governor. She is one of two Assistant Headteachers at Newhall Primary Academy and Nursery. She is also the Early Years Leader in both the Nursery and Reception classes. Jenny is a Read Write Inc phonics trainer who has ensured good RWI teaching and outcomes in Early Years and across the classes in Key Stage 1. She is passionate about the environment and instilling an awareness of our responsibility in working toward a sustainable future for everyone. As a senior leader Jenny has a 'birds-eye' view of everything that happens at Newhall. She is keen to develop staff knowledge and skills to secure excellent teaching and she is passionate about making learning fun, engaging and meaningful for the children.
Ms Lucy Mella-Davis  

I am a Reach2 Trust appointed governor and have a son and daughter at primary school. I work for the National Autistic Society, working with organisations across all sectors, and in particular education providers. We provide support, guidance and advice, as well as campaigning for improved rights, services and opportunities to help create a society that works for autistic people. I hope to bring this experience and knowledge to support the growth and development of SEN provision at the school. I grew up locally to the school so the area has a special connection for me, and being able to give something back to the benefit of the young people attending the school is something very important to me. 
Ms Caroline Rae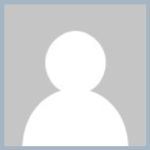 I was the first parent governor elected to Newhall Primary Academy in 2019 as we moved from a transitionary to a full governing body. It has been a privilege to watch both the school and the pupils flourish and grow over that time.
I've worked in libraries / local government for 20 years and I'm currently the strategic lead for libraries in a London borough. I am passionate about the importance of reading and library use for everyone but especially the impact that it has on children's outcomes. I sit on the steering group for The Reading Agency's Summer Reading Challenge, am the Chair of London Libraries, sit on Libraries Connected advisory group and am both a board and strategy member of The Libraries Consortium.
When I'm not in the library (or working from home!) my 'heart's in the Highlands' and I head back to Scotland just as much as my partner and children can bear.
Mr Aminur Choudhury (Co-Opted Parent Governor)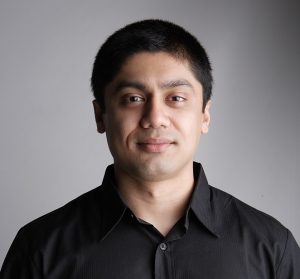 I am delighted to be on the Governing Board at Newhall Academy having joined as a Parent Governor in November 2020.
I have been working for NHS England since January 2018 as a Commercial Contracts Manager. On a daily basis, I am responsible for championing and employing robust set of tools, processes and innovative solutions across the commercial lifecycle. I also act as a champion for patients and their interests in policy development and decision-making of NHS England. More recently I was involved in Corona virus efforts with NHS Supply Chain by supporting the Respiratory Cell and NHS Nightingale hospital.
I previously worked as a gymnastics coach teaching an elite squad of boys who competed to the national standards. I also taught recreational gymnastics in Hendon Youth Sports Centre, and in primary/secondary schools in the Barnet area.
Reasons why I became a parent governor and decision to support the school includes; I have a daughter who attends Year 2, my background in Local Government, Public Sector, and working with children as a qualified gymnastics coach.
My experience to date as a governor has been extremely positive as I have found everybody to be welcoming and helpful. Charmaine, the office staff, and all teachers to be the utmost professionals who not only care but are very passionate about their students and Newhall Academy.
I look forward to continue working in my capacity as Parent Governor and making any contribution I can; i.e. providing support, scrutiny of the curriculum & budgetary spend, and most importantly progress Newhall students make.
GOVERNOR VACANCIES – There are no vacancies at this time
Governing-Body-Meeting-Attendance-2021-22
Governing-Body-Meeting-Attendance-2020-21
Register-of-Pecuniary-Interests- Dec 2020
Register of Pecuniary Interests Jan 2020